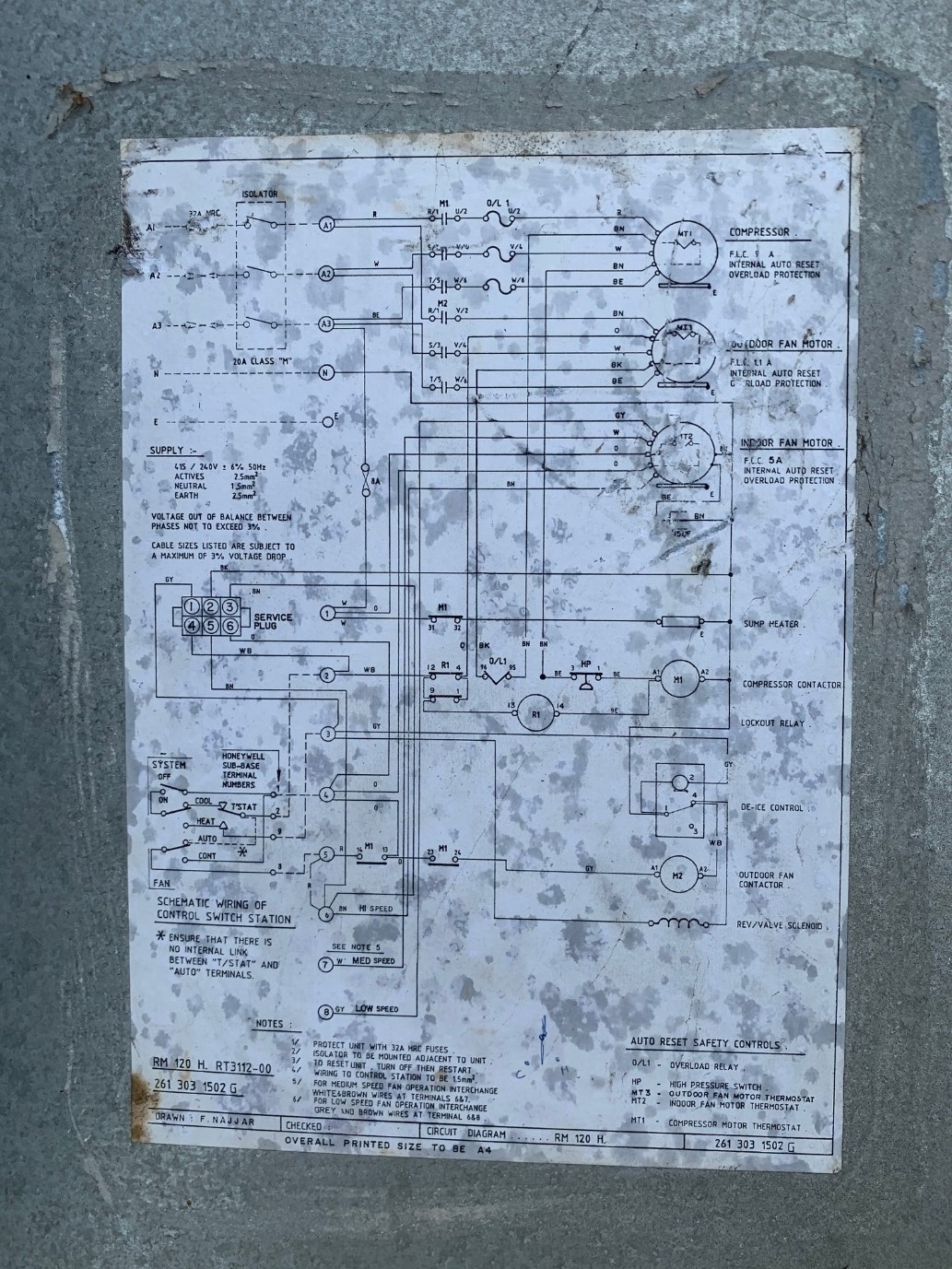 Reading Electrical Drawings Course
---
The reading electrical drawings course is a hand's course dedicated to training electricians in reading electrical drawings as a means of fault finding.
This course is suitable for all electrical workers.
Being able to read any electrical drawing is a key factor to a successful electrical career. Electrical drawings come in many different forms, and are used in many different ways. This literary skill is essential for communication between the designer of electrical equipment and the installer. Understanding the intent of the designer allows for successful installation of electrical equipment. It is also a key requirement of fault finding techniques.
TTA students learn electrical drawings by doing: first by evaluating a given task, then by creating electrical drawings to complete the task, and then physically wiring the circuit. There isn't better way to learn this than by real hands on experience!
Overview
Each session will be focused on a different circuit and will progress as follows:
Students will learn the theory relevant to the circuit
Then students draw the circuit
Then students implement the circuit on real equipment
Then students test that the circuit operates as designed
The trainer will then create a fault in the circuit
The student must then find the fault and repair the circuit
Outcomes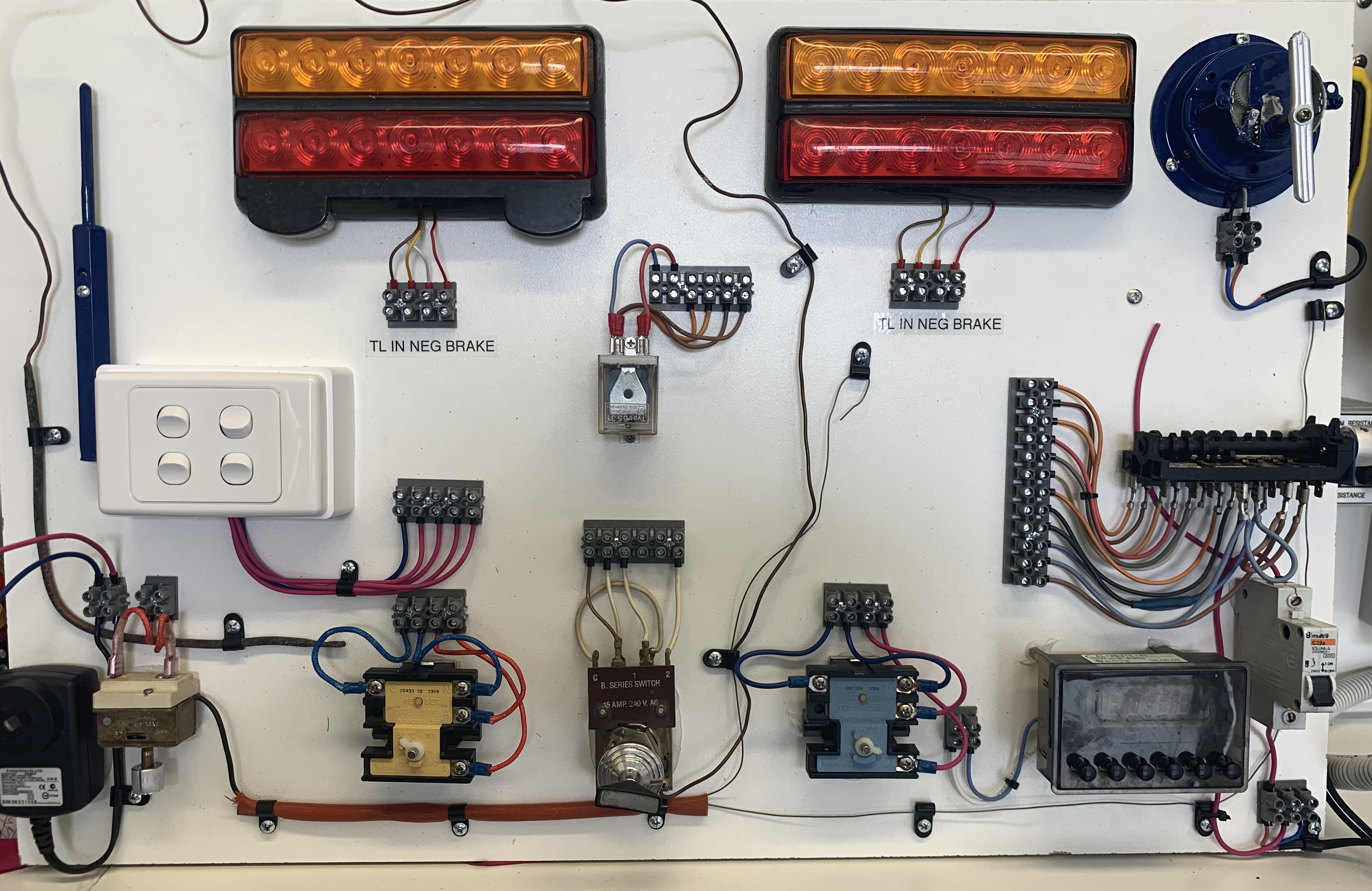 On successful completion of of this course, students will be able to:
Understand electrical drawing conventions e.g.
Single line diagrams
Phase diagrams
Timing diagrams
Electrical schematics
Wiring diagrams
Diagnose control and power circuits e.g.
Hoists
Star-delta motor starting programs
Switchboard control circuits
Fault find multi-voltage circuits e.g.
Air conditioning control circuits
Prerequisites
There are no prerequisites for this subject.
You do not need to be an 'A Grade' electrician.
Materials
All materials available from TTA
Stationery:
Mathomat
Drawing compass
Set square
Casio fx-82AU PLUS II calculator
A4 38mm 3-ring binder folder with plastic sleeves
4 colour pen, grey lead pencils, 12pk coloured pencils, eraser, correction tape, and a 15cm transparent ruler.
Clothing and PPE
All students are required to wear the following PPE:
Session Dates & Times
Dates
Start your training or course at any time.
We train almost every day of the year.
Please contact us for bookings.
Times
This course is only offered on Monday Evenings (4:00pm to 7:00pm)
Tutoring / Training Options
Pay-As-You-Go Courses
Our Courses are structured to ensure that all relevant content is thoroughly covered.
Only pay for the sessions that you attend.
| | | |
| --- | --- | --- |
| Course Duration: | 40 | sessions |
| Session Length: | 3 | hours |
| Standard Pace: | 1 | sessions / week |
| Class Size (typ.): | 6 | students / instructor |